December 8, 2022
SelfCare lets you manage your account plan online, view usage, make payments, add data, redeem a FastPhone PIN card, and more.
Create a SelfCare account
Don't have a login yet? Follow these easy steps to sign up today. Your FastPhone accounts and services will automatically be associated with your new SelfCare profile.
1. Create a new SelfCare account
Navigate to www.gci.com/fastphone/selfcare.
Under 'New to FastPhone?', click the 'Create Account' button to view the signup screen.
2. Create your login
Enter your FastPhone number and create your desired username. Then click and hold the 'Slide to Continue' arrow to reach the account setup screen.
3. Activate your account
A one-time PIN will be sent by text message to the FastPhone assigned to the telephone number or email address on the account. Look under 'Notification Preferences' on the SelfCare account to determine how you will receive the one-time PIN.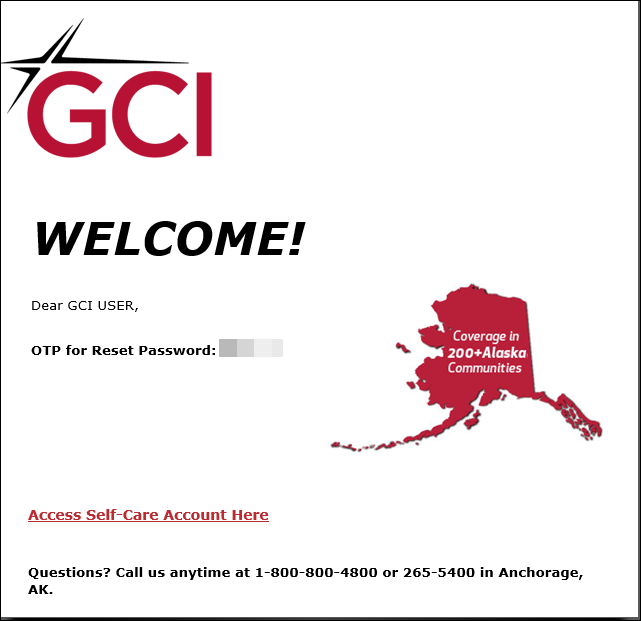 Note: You must have access to the phone or the email address to retrieve this PIN after it is sent.
You will need to enter the one-time PIN along with additional account setup information to complete the SelfCare account creation:
New password: Enter your desired account password
Re-enter new password: Re-enter your desired account password
Click 'Submit.'
Manage your SelfCare account
Congrats! You created your SelfCare account and have the ability to manage your plan with ease online.
1. SelfCare homepage
From the home screen, you are able to select several options that will assist you in managing your account.
2. Add funds
The 'Add Funds' will display your current account balance and plan subscription expiration date.
There are four ways to add funds:
Add funds with a credit card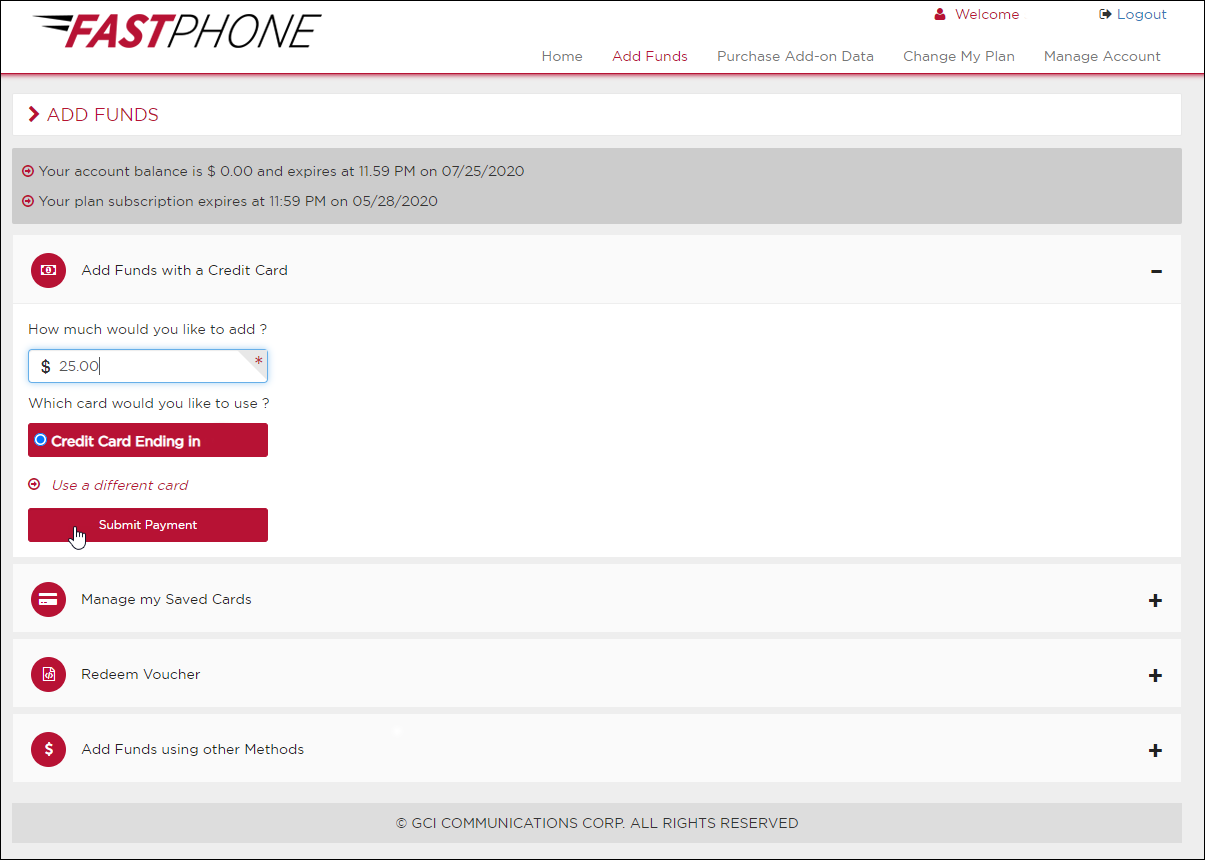 Make a one-time payment towards your wallet balance. This will require you to have a saved card on file.
Manage saved cards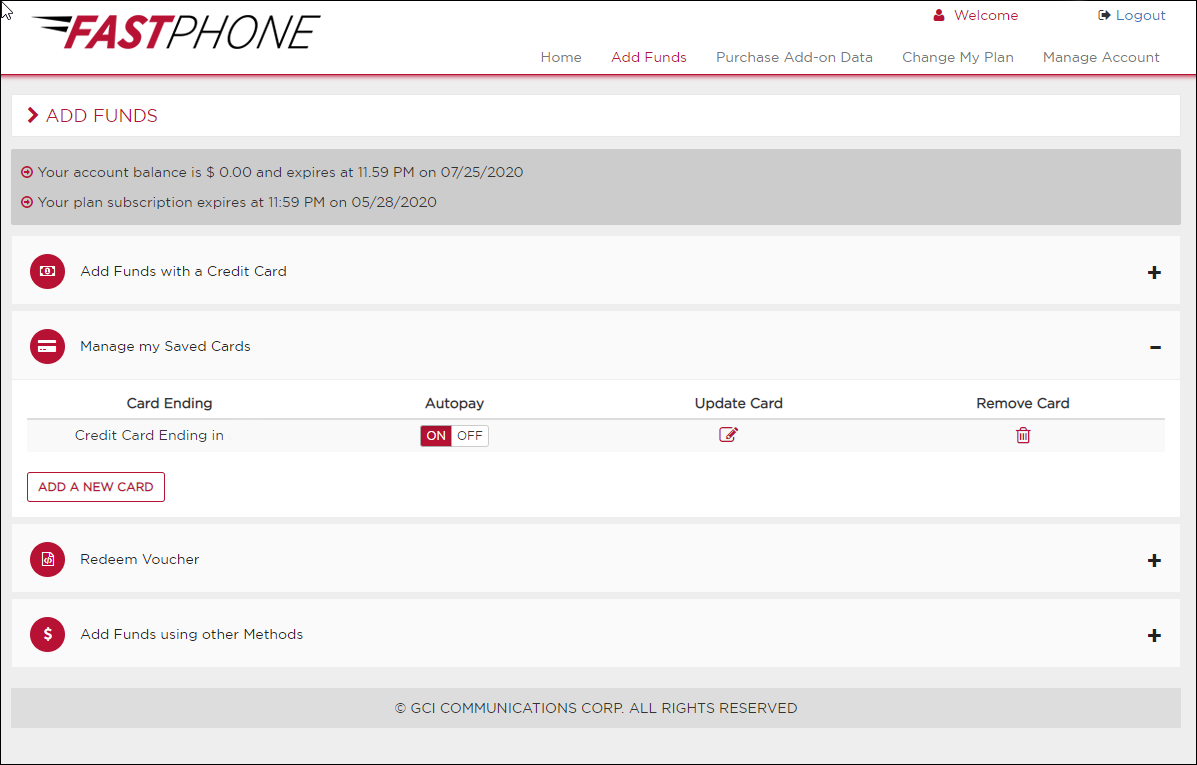 Save a credit card to your SelfCare account. To turn autopay on or off you will need to click on your preferred autopay status. (In the example below, Autopay is ON.) You can update the card on file or remove a card by clicking on the appropriate image under 'Manage my Saved Cards'.
Redeem voucher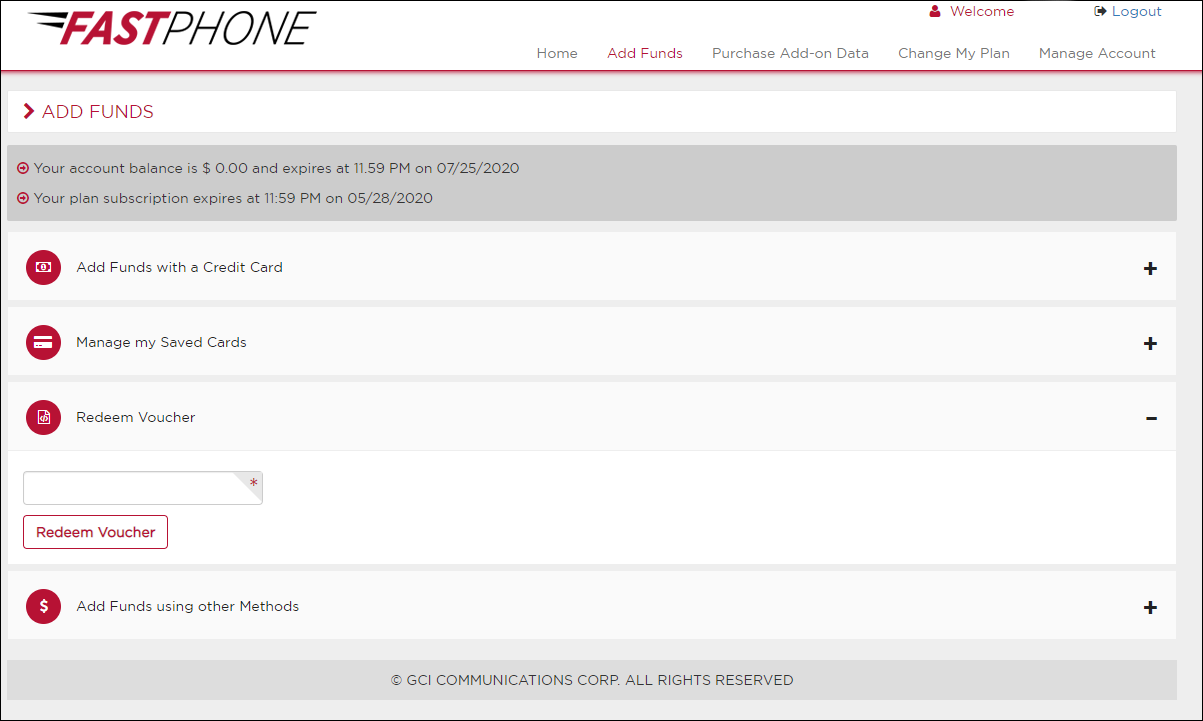 Enter the voucher PIN number and select 'Redeem Voucher' to add it to your account.
Add funds using other methods
This option will provide you with the Call Center phone number to add funds to your account through a customer service agent.
A confirmation screen will appear in green that confirms your payment went through successfully!
3. Change plan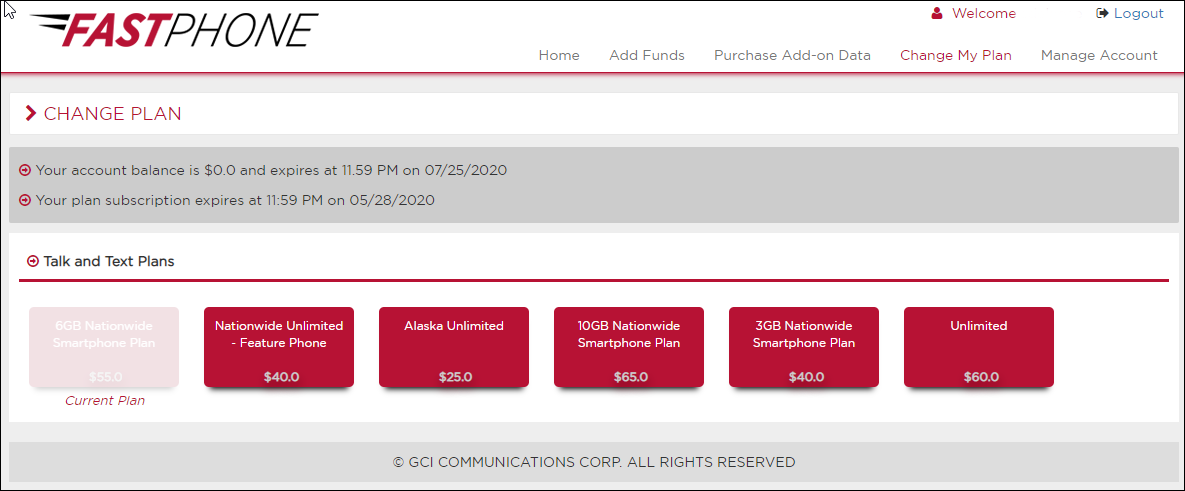 The 'Change Plan' option will display the service plans that are available to you.
Select 'Change My Plan'
Select the plan subscription that you wish to purchase
Click 'Purchase' under the Plan Details to confirm your plan purchase
Note: You must have a credit card saved on file.
4. Purchase data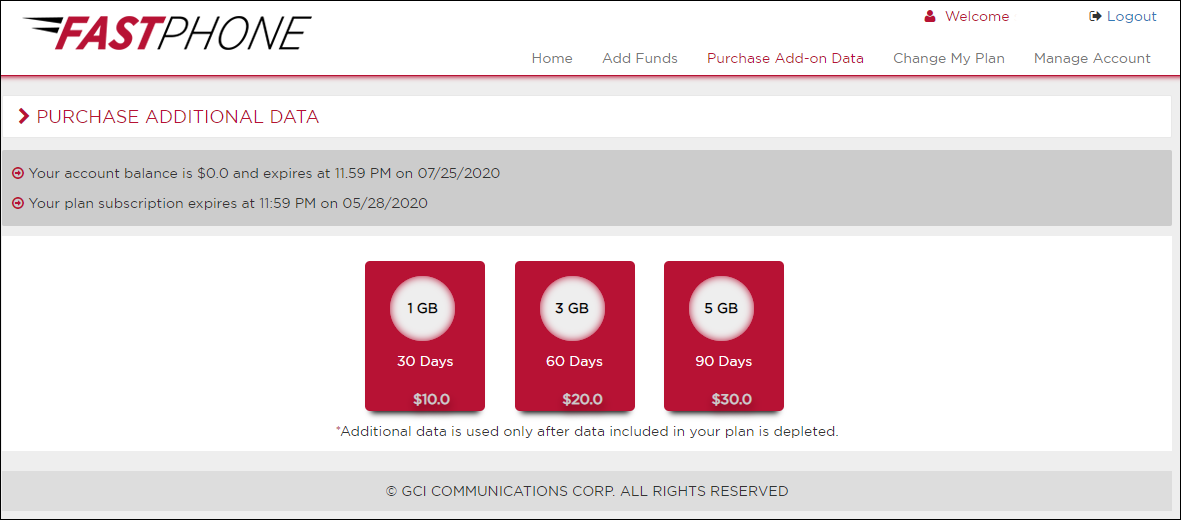 You can manage your data online using this option. Here is how to add additional data to your plan:
Select 'Purchase Add-On Data'
Select the data bucket you wish to purchase
Click 'Purchase' under the Confirmation screen to confirm your order
Note: You must have a credit card saved on file.
5. Manage account
It is easier than ever to update your account information online and avoid call wait times. You can manage all of your information related to GCI SelfCare online.
Account information
Includes account number, phone number and username.
Customer and contact information
Change your notification preference to email, text, or both.
Password management
Change your SelfCare portal password.