October 6, 2017
Hultman brings 20 years of experience driving technology solution sales and will continue to expand GCI's footprint in the region
SEATTLE – October 6, 2017 – GCI today announced that Matt Hultman is joining the team at the company's Seattle office as the director of sales and marketing for the Pacific Northwest.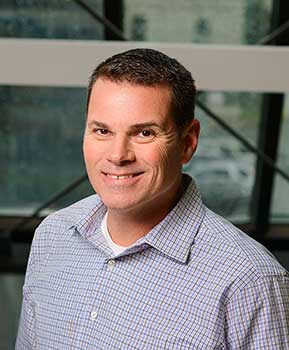 In his new role, Hultman is responsible for spearheading the company's PNW growth and development strategy specializing in the delivery of GCI's suite of managed and professional services including unified communications, network architecture and software-defined wide area network (SD-WAN) services.
Hultman has more than 20 years of experience driving technology solution sales in enterprise, government, education and healthcare markets. He specializes in strategic technology planning and describes his approach to business development as a partnership and becoming an expert on his clients' business operations.
Prior to joining GCI, Hultman was a vertical account manager for Polycom where he managed sales in the Western United States. Under Hultman's leadership, his team successfully implemented core video collaboration infrastructure in multiple state-wide networks and across vertical markets including healthcare and education.
"Matt's experience developing customer relationships will shape our growing team as GCI expands our footprint in the Pacific Northwest and across the nation," said Justin Burgess, vice president of new markets, GCI Business. "At GCI, our priority is to recruit expert staff and invest in the latest technology to deliver the best possible solutions to our customers. Matt understands the needs of our customers and will help ensure they make the right investments that will make their business operations more efficient and improve outcomes."
The Alaska based technology company recently expanded its footprint in the Pacific Northwest with the launch of its flagship office in Seattle and acquisition of Northpoint Consulting, growing its list of high-profile clients including Weyerhaeuser, Alaska Airlines and Seattle Children's Hospital.
About GCI
GCI is the largest communications provider in Alaska, providing data, wireless, video, voice, and managed services to consumer and business customers throughout the nation. Headquartered in Alaska, GCI has delivered services for nearly 40 years to some of the most remote communities and in some of the most challenging conditions in North America. Learn more about GCI at www.gci.com.
Media Contact
Heather Handyside
907-301-3481
hhandyside@gci.com