August 8, 2017
Davey to lead GCI Business Enterprise and Midmarket sales teams
ANCHORAGE, Alaska - Alaska's largest technology company, GCI, recently welcomed Lori Davey to its GCI Business team as vice president of enterprise markets. Davey brings management experience from Alaska's investment, oil and telecom industries to the GCI team where she will lead its business enterprise and midmarket commercial sales teams as GCI Business launches a new suite of innovative services, products and capabilities.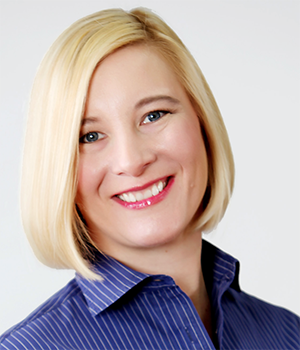 Davey joins GCI most recently from Alyeska Venture Management, an Anchorage-based angel investment group where she served as partner and fund manager. Her previous experience includes serving as director for enterprise and commercial markets at local telecom company Alaska Communications; general manager of Fairweather LLC, an oilfield service company operating the Deadhorse Aviation Center; and owner of Motznik Information Services, a data-mining and online search engine of Alaska public records. Before owning Motznik, Davey worked in various sales and marketing roles with SmithKline Beecham and Xerox Corp.
"We're thrilled to welcome Lori to the GCI Business team," said Martin Cary, VP and General Manager of GCI Business Services. "Lori's depth of industry experience and leadership is perfectly suited for the GCI team. Combined with GCI's next generation CloudFlex ecosystem of capabilities and nationally available managed services, Lori's expertise will bring a new level of service and innovation to Alaska's businesses."
Davey's passion for community makes a perfect match for the Alaska-born-and-raised company. She currently serves as a U.S. Representative on the Arctic Economic Council, focused on telecommunications and responsible resource development; as a trustee for the Alaska Chapter of the Nature Conservancy; as president of Education Matters; as well as on the finance committee of the Alaska Community Foundation. With bachelor's and master's degrees from the University of Alaska Anchorage, she was recognized in 2009 among Alaska Journal of Commerce's list of "Top 40 under 40" honorees.
ABOUT GCI
GCI is the largest technology company in Alaska, providing data, wireless, video, voice and managed services to consumer and business customers throughout Alaska and nationwide. Headquartered in Alaska, GCI has delivered services for nearly 40 years to some of the most remote communities and in some of the most challenging conditions in North America. Learn more about GCI at www.gci.com.